Karl Lagerfeld, an iconic figure in the world of fashion, left an indelible mark on the industry with his creative genius and unique sense of style. This article delves into the life and career of this legendary fashion designer, shedding light on his age, height, birthday, family, and net worth. Join us on a journey through the fascinating life of Karl Lagerfeld.
Age and Early Life Karl Lagerfeld
Karl Lagerfeld was born on September 10, 1933, making him a Virgo by astrological sign. He hailed from Hamburg, Germany, and his birth name was Karl Otto Lagerfeldt. Lagerfeld's fascination with fashion began at an early age. He was a voracious reader and absorbed information about fashion and design like a sponge.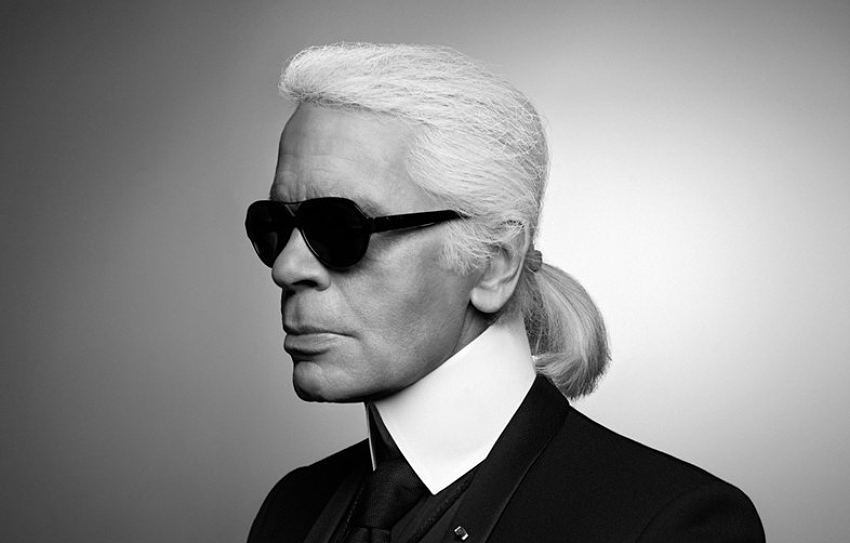 Height and Appearance
Standing at a height of approximately 6 feet 2 inches (188 cm), Lagerfeld cut an imposing figure in the world of fashion. His signature look included high-collared white shirts, dark sunglasses, and fingerless gloves. His distinctive appearance became synonymous with his persona, making him instantly recognizable in the fashion world.
Career in Fashion
Karl Lagerfeld's fashion career kicked off in Paris in the 1950s when he won a design competition organized by the International Wool Secretariat. His victory paved the way for him to work with the renowned fashion designer Pierre Balmain. Lagerfeld's creative prowess was evident from the start, and his work with Balmain laid the foundation for a remarkable career.
In the 1960s, Lagerfeld transitioned to the fashion house of Jean Patou, where he designed couture collections. His unique vision and innovative designs caught the attention of the fashion elite, earning him a reputation as one of the industry's rising stars.
Lagerfeld's most significant breakthrough came in 1983 when he became the creative director of Chanel, the legendary French fashion house founded by Coco Chanel. This collaboration would define his career and leave an indelible mark on the fashion world. He breathed new life into the brand while preserving its classic elegance.
Under Lagerfeld's visionary leadership, Chanel became synonymous with luxury and sophistication. He played a pivotal role in reviving the brand's iconic tweed suits, quilted handbags, and signature pearls. Lagerfeld's ability to blend tradition with modernity helped Chanel maintain its status as a fashion powerhouse.
Apart from his work at Chanel, Lagerfeld also worked for the Italian fashion house Fendi, where he served as creative director for over five decades. His work at Fendi was characterized by his innovative use of fur and the iconic double F logo. Lagerfeld's influence extended beyond clothing, as he also designed accessories, fragrances, and even a limited-edition Coca-Cola bottle.
Family and Personal Life
Karl Lagerfeld was famously private about his personal life. He never married and did not have any children. His family background, however, was rooted in a wealthy and cultured environment. Lagerfeld's father, Otto Lagerfeldt, was a successful businessman in the condensed milk industry, and his mother, Elisabeth Bahlmann, was a lingerie saleswoman.
Karl Lagerfeld had a deep and abiding love for his cat, Choupette. The pampered feline lived a life of luxury, with her own personal chef and two maids. Lagerfeld once quipped that if he could marry his cat, he would have done so. Choupette's extravagant lifestyle and unique personality endeared her to Lagerfeld's fans worldwide.
Net Worth
Karl Lagerfeld's impact on the fashion industry was not limited to his creative designs; it also extended to his financial success. At the time of his passing in February 2019, Lagerfeld had amassed an estimated net worth of $200 million. This fortune was a testament to his prolific career, which spanned over six decades.
Lagerfeld's income came from various sources, including his work with Chanel and Fendi, as well as collaborations with brands such as H&M and Macy's. He was also a prolific photographer and publisher, adding to his income. Lagerfeld's shrewd business sense and ability to diversify his ventures contributed to his substantial wealth.
Legacy and Influence
Karl Lagerfeld's legacy in the fashion world is immeasurable. He was not only a designer but also a visionary who pushed the boundaries of fashion and art. His ability to reinvent classic styles while staying true to a brand's heritage set him apart from his peers.
Lagerfeld's impact extended to pop culture, as he frequently collaborated with celebrities and artists. He worked with the likes of Madonna, Pharrell Williams, and Cara Delevingne, blurring the lines between fashion and music. His distinctive style and persona made him a sought-after guest on talk shows and a subject of fascination for fashion enthusiasts worldwide.
One of Lagerfeld's most enduring contributions to the fashion industry was his ability to make luxury accessible. His collaborations with high-street brands like H&M brought high fashion to the masses, democratizing style in a way that was previously unheard of.
Conclusion of Karl Lagerfeld Biography
Karl Lagerfeld's biography is a testament to his remarkable journey from a young boy in Hamburg to a fashion icon celebrated worldwide. His age, standing at approximately 6 feet 2 inches, and birthday on September 10, 1933, marked the beginning of a career that would redefine the world of fashion. His family background in business and his net worth of $200 million showcased his financial acumen.
But beyond the statistics and figures, Lagerfeld's enduring legacy lies in his creativity, innovation, and ability to transcend the boundaries of fashion. His impact on the industry is immeasurable, and his influence continues to shape the world of fashion today. Karl Lagerfeld will forever be remembered as a true visionary who left an indelible mark on the world of style and design. Click here to read more amazing article