Michael Strahan is a name that resonates with fans of both football and television. Known for his towering height, charming personality, and versatile career, Strahan has left an indelible mark on the entertainment and sports industries. In this comprehensive biography, we will delve into the life and achievements of Michael Strahan, including his age, height, career, family, personal life, and net worth.
Age and Early Life Michael Strahan
Born on November 21, 1971, in Houston, Texas, Michael Anthony Strahan is currently in his early 50s. He grew up in a modest family and attended Westbury High School, where his athletic prowess began to shine. It was during his high school years that Strahan discovered his passion for football, a passion that would eventually lead him to the NFL.
Standing at an impressive 6 feet 5 inches (196 cm) tall, Strahan's height was a clear advantage on the football field. His journey from a young, aspiring athlete to a Super Bowl champion is nothing short of inspiring.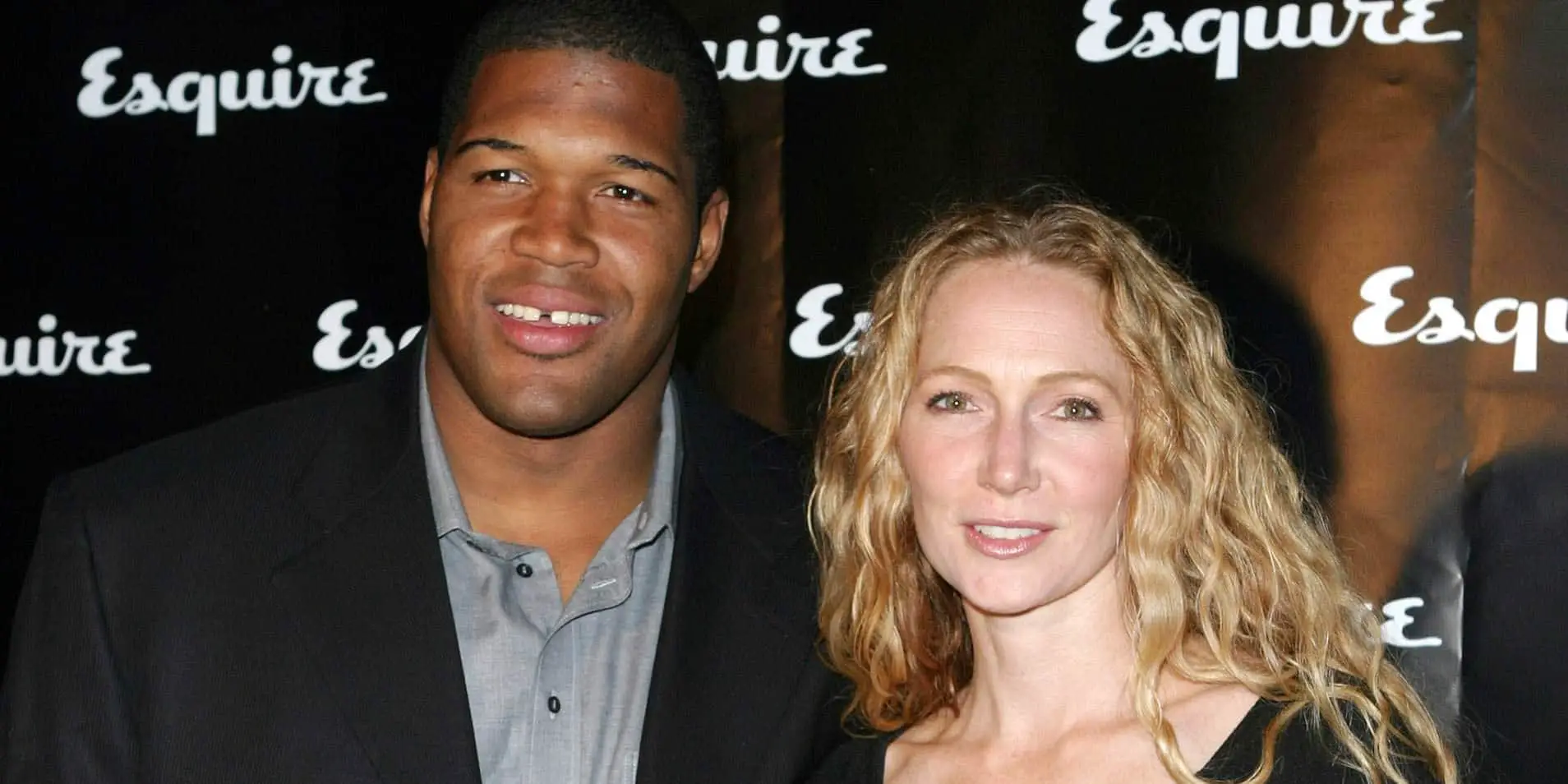 Football Career
Michael Strahan's football journey took a significant turn when he attended Texas Southern University, where he continued to hone his skills as a defensive end. In 1993, he was drafted by the New York Giants in the second round of the NFL Draft, marking the beginning of an illustrious NFL career that would span 15 seasons.
During his time with the Giants, Strahan became one of the most dominant defensive players in the league. He was a seven-time Pro Bowl selection and a four-time First-Team All-Pro. Strahan's most memorable achievement came in the 2007 season when he helped lead the Giants to victory in Super Bowl XLII, earning himself a Super Bowl ring.
In 2001, Strahan made history when he broke the NFL single-season sack record with 22.5 sacks, surpassing the previous record held by Mark Gastineau. This remarkable feat solidified Strahan's status as one of the greatest defensive players in NFL history.
Strahan's football career was not without its challenges. He battled injuries, including a torn pectoral muscle, but his determination and work ethic always propelled him forward. In 2008, after 15 seasons with the Giants, Strahan announced his retirement from professional football, leaving behind a legacy that continues to inspire aspiring athletes.
Transition to Television
While many retired athletes struggle to find their footing in a new career, Michael Strahan seamlessly transitioned into the world of television. His charismatic personality and natural charm made him an instant hit with viewers. In 2008, he joined the Fox NFL Sunday pregame show as an analyst, showcasing his in-depth knowledge of the sport.
Strahan's television career truly took off when he became a co-host on the daytime talk show "Live! with Regis and Kelly" in 2012. He brought his unique blend of humor and authenticity to the show, winning over audiences and earning critical acclaim.
In 2016, Strahan made a significant career move by joining ABC's "Good Morning America" as a co-host, cementing his status as a television icon. His presence on the show has contributed to its continued success, and he has interviewed numerous high-profile guests while delivering news and entertainment to millions of viewers.
Family and Personal Life
Michael Strahan's personal life has also been a source of public interest. He has been married twice, with his first marriage to Wanda Hutchins resulting in two children, a daughter named Tanita and a son named Michael Jr. After his divorce from Hutchins, Strahan married Jean Muggli in 1999, and they had twin daughters named Isabella and Sophia. Unfortunately, this marriage also ended in divorce in 2006.
Strahan's personal life has had its share of ups and downs, but he has always maintained a positive outlook. His love for his children is evident in his public interactions and social media posts, showcasing his dedication as a father.
Beyond his family life, Strahan is also known for his philanthropic efforts. He has supported various charitable organizations and causes over the years, demonstrating his commitment to giving back to the community.
Net Worth
Michael Strahan's multifaceted career has undoubtedly contributed to his impressive net worth. As of my knowledge cutoff date in September 2021, his estimated net worth was $65 million. However, it's essential to note that his earnings have likely continued to grow since then, given his ongoing success in television, business ventures, and endorsements.
Strahan's financial success extends beyond his television career. He has been involved in various business endeavors, including clothing lines and investments. His partnership with JCPenney led to the creation of the "Collection by Michael Strahan," a clothing line that offers stylish and affordable apparel.
Additionally, Strahan has endorsement deals with prominent brands such as Subway, Pizza Hut, and Metamucil, further boosting his income. His entrepreneurial spirit and keen business acumen have contributed significantly to his net worth.
Conclusion
Michael Strahan's life story is a testament to the power of perseverance, talent, and adaptability. From his humble beginnings in Houston to his record-breaking NFL career and his subsequent success in television and business, Strahan has continually reinvented himself while staying true to his authentic personality.
At the age of 52, with a towering height of 6 feet 5 inches, Michael Strahan's journey is far from over. His enduring legacy in both the sports and entertainment worlds serves as an inspiration to individuals striving to achieve greatness in their chosen fields. As for his net worth, it has continued to grow, making him not only a beloved figure but also a financial success story. Michael Strahan's biography is a testament to the power of passion, dedication, and the pursuit of excellence.  Click here to read more amazing article