Snoop Dogg, whose real name is Calvin Cordozar Broadus Jr., is a name that resonates across generations in the world of hip-hop. With a career spanning several decades, he has left an indelible mark on the music industry, as well as in film and television. In this comprehensive biography, we will delve into the life and career of Snoop Dogg, exploring his early life, rise to fame, personal life, film career, and net worth.
Early Life and Background Snoop Dogg
Snoop Dogg was born on October 20, 1971, in Long Beach, California. His birth name, Calvin Cordozar Broadus Jr., may not be as well-known as his stage name, but it's an essential part of his identity. Growing up in Long Beach, Snoop faced numerous challenges in his early life, including involvement in gangs and frequent run-ins with the law. These experiences would later become a significant influence on his music and persona.
Snoop's love for music began at an early age, and he found solace in creating and performing rap songs. His deep, distinctive voice and lyrical prowess set him apart from the crowd, catching the attention of local producers and artists. His journey in the world of hip-hop was about to begin.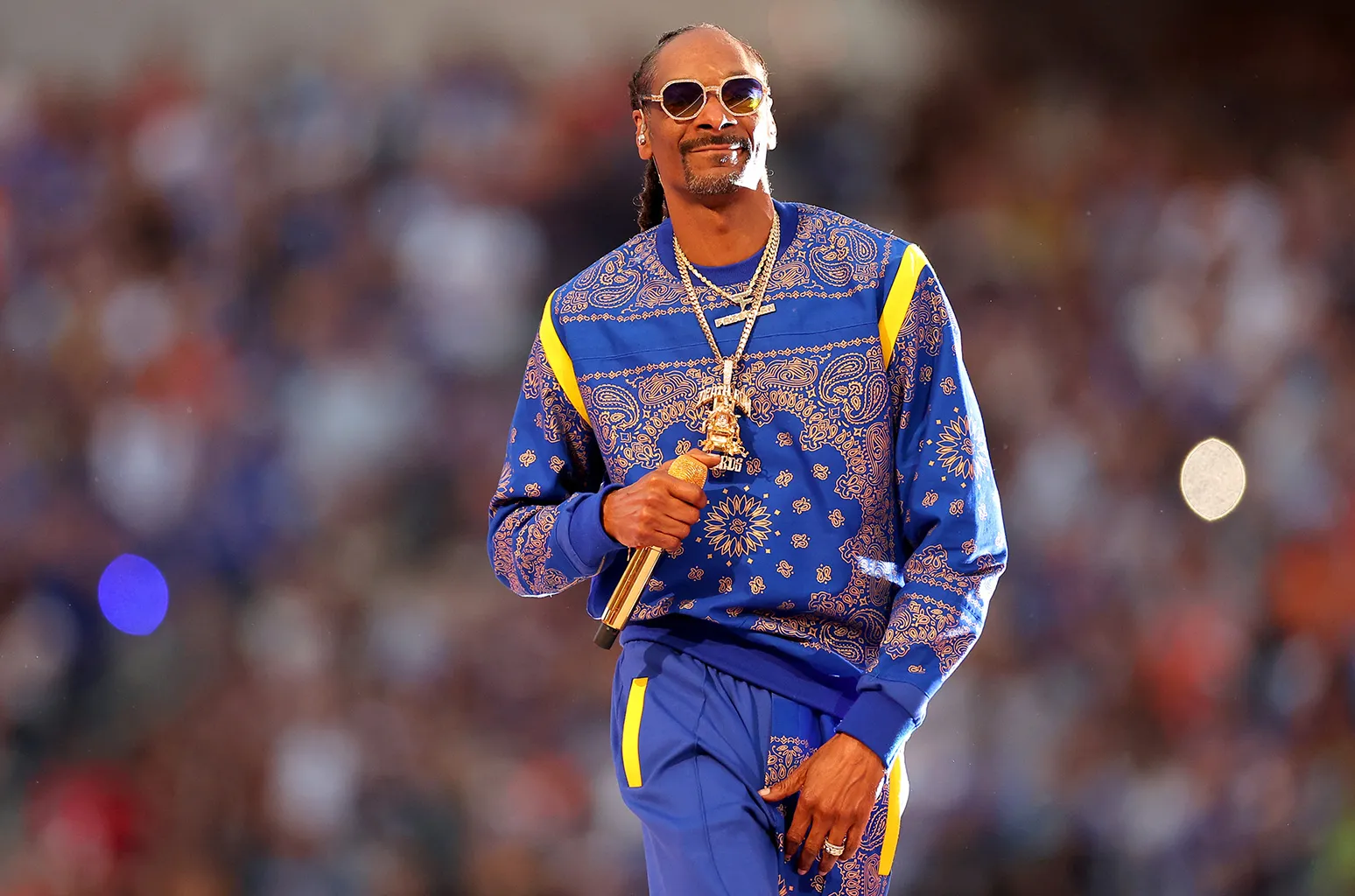 Rise to Fame
Snoop Dogg's big break came when he was discovered by Dr. Dre, a legendary rapper and producer, in the early 1990s. Dre recognized Snoop's immense talent and featured him on his groundbreaking album, "The Chronic," released in 1992. Snoop's smooth flow and unique style quickly made him a standout artist in the hip-hop scene. The track "Nuthin' but a 'G' Thang" became an instant hit and catapulted Snoop Dogg to stardom.
In 1993, Snoop released his debut album, "Doggystyle," which became a massive success. It debuted at number one on the Billboard 200 chart and included hit singles like "Gin and Juice" and "What's My Name?" Snoop's laid-back, West Coast rap style resonated with audiences across the globe, solidifying his status as a hip-hop icon.
Career Milestones
Snoop Dogg's career continued to flourish throughout the 1990s and beyond. He released a string of successful albums, including "Tha Doggfather," "Da Game Is to Be Sold, Not to Be Told," and "No Limit Top Dogg." His collaborations with other artists, such as Tupac Shakur, Warren G, and Nate Dogg, further established him as a force to be reckoned with in the music industry.
Beyond music, Snoop Dogg ventured into acting, making appearances in films and television shows. Notable roles include his appearance in the 2001 film "Training Day" alongside Denzel Washington and his role as Huggy Bear in the 2004 adaptation of "Starsky & Hutch." His charismatic presence and versatility allowed him to transition successfully into the world of entertainment beyond music.
Personal Life
While Snoop Dogg's public persona may be synonymous with gangster rap, he has also shown a more mellow and thoughtful side throughout his career. His advocacy for marijuana legalization is well-documented, and he has invested in the cannabis industry, launching his own brand of cannabis products, "Leafs by Snoop."
Snoop Dogg's family life is also a significant part of his personal narrative. He married Shante Taylor in 1997, and the couple has three children together. Despite some ups and downs in their relationship, they have remained committed to each other, with Snoop even once declaring that marriage is a beautiful thing.
Films and Television Career
Snoop Dogg's foray into acting extended beyond the occasional film cameo. He appeared in several movies and TV shows, showcasing his versatility as a performer. In addition to "Training Day" and "Starsky & Hutch," he had notable roles in films like "Half Baked" and "Baby Boy." He also lent his voice to characters in animated movies, such as "Turbo" and "Hotel Transylvania 2."
On television, Snoop Dogg has made guest appearances in popular shows like "The L Word," "Empire," and "Law & Order: Special Victims Unit." He also hosted his reality series, "Snoop Dogg's Father Hood," which offered viewers a glimpse into his life as a father and husband.
Net Worth
Snoop Dogg's career longevity and diverse ventures have made him one of the wealthiest figures in the entertainment industry. As of our knowledge cutoff date in September 2021, his estimated net worth was approximately $150 million. This substantial wealth comes from his music sales, concert tours, acting roles, business ventures, and endorsements. It's worth noting that Snoop Dogg's net worth may have evolved since then, so it's advisable to consult updated sources for the most accurate information.
Conclusion
Snoop Dogg's journey from a challenging upbringing in Long Beach to becoming an international hip-hop sensation and multifaceted entertainer is a testament to his talent, resilience, and charisma. His impact on the music industry is immeasurable, and his contributions to film and television have further solidified his legacy. Beyond the spotlight, Snoop Dogg's advocacy for cannabis legalization and his dedication to his family reveal a more complex and relatable side to the iconic rapper. As we continue to witness his career unfold, there's no doubt that Snoop Dogg's influence will endure for generations to come. Click here to read more amazing article