Get the essential details on Tata Sierra EV Launch Date in India, Price, Features, and Dimension from this article.
T-GDI Engine, sliding doors, and unique design are some of the excellent features of the Tata Sierra EV. The car is based on the Agile Light Flexible Advanced (ALFA) Architecture that beats other car models in the automobile range in India.
Tata Sierra EV Launch Date in India
Come, let us welcome the absolutely NEW model from Tata Motors, Tata Sierra EV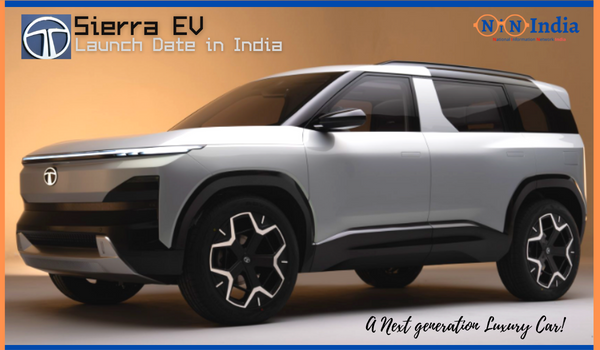 Tata Sierra EV is an electric car which is designed and developed by Tata. It is predicted that the Tata Sierra EV Launch Date in India in 2023.
About Tata Sierra EV
God knows what Tata plans in launching their best car products. You can say that the research power is excellent, thus, the designers make it a point to build amazing models.  Tata Group being the owner of Tata motors plans each of their step in launching cars in India. It is because comfort, traffic, space and crowd are the various factors that needs to be considered other than design and reliability!
Tata Sierra is a 5-seater SUV and is one of the best EV models to date. After Kia EV9 the most demanding electric car in India will be Sierra EV as per the media reports. The model is built on Gen 2+ architecture which can cover a range of approximately 600km. It means that individuals who want to go for long and challenging routes can choose Sierra EV.
Tata Sierra EV Price
After the Auto Expo, it has been buzzing in the news for the launch of the latest cars in India. One among them is Sierra EV. Vivek Srivatsa, Head, Marketing, Sales and Service Strategy, Tata Passenger Electric Mobility Ltd. said that the Sierra will be coming in 2025, before which the Tata Curvv will be launched. The Sierra EV then, is two years away from being launched.
After TATA CURVV, people are excited to know more about Tata Sierra EV. This is one of the iconic SUVs which is made with an intention of providing comfort, flexibility and reliability to the riders. Both of the newly designed Tata car models have similar features but distinct factors. You must continue reading the article to know more vital information.
15 to 20 lakh is the price of the model in India. However, it is the predicted amount. You will get to know the confirmed details once the model is launched in India.
Tata Sierra EV Features
At its exterior, there are LED lights designed which give a distinct appearance to the car. On the other hand, the interior has a futuristic design.
| | |
| --- | --- |
| Particulars | Details |
| Car Model Name | Tata Sierra EV |
| Transmission | Manual |
| Fuel Type | Electric |
| Range | 400 kilometres on a single charge |
| Seating | 5 |
| Car Colors | off white |
| Architecture | Generation 2 |
| Design | Impact 2.0 Design |
Interior
The Interior is made as a space with comfort, and safety for the passengers. wide panoramic windows and skylight will give a great view from inside.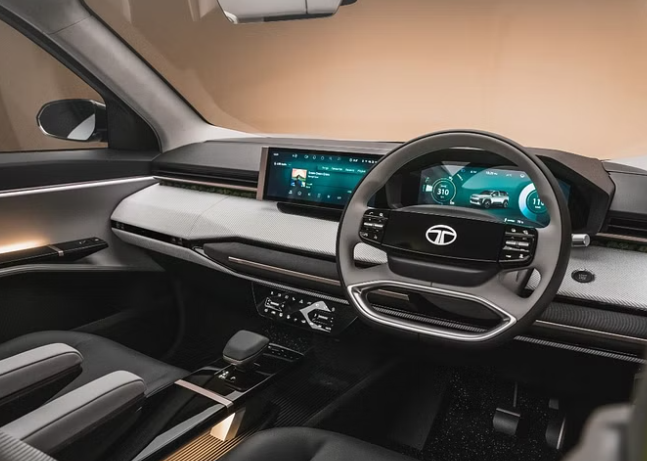 Tata Sierra EV Interior Back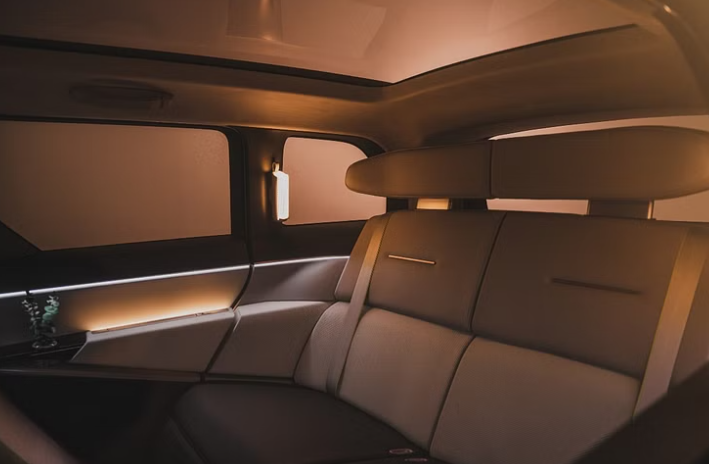 Exterior
The exterior is modern with classic posture and window graphics.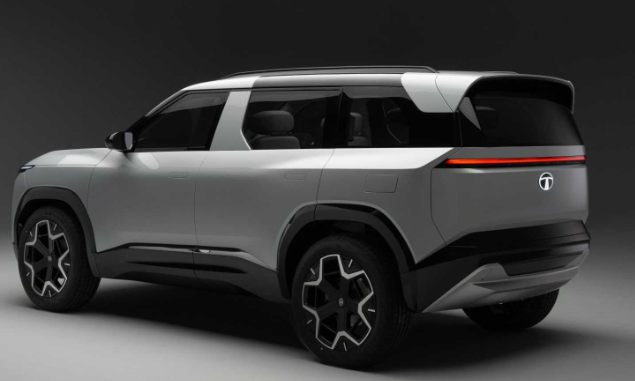 Tata Sierra EV Exterior Front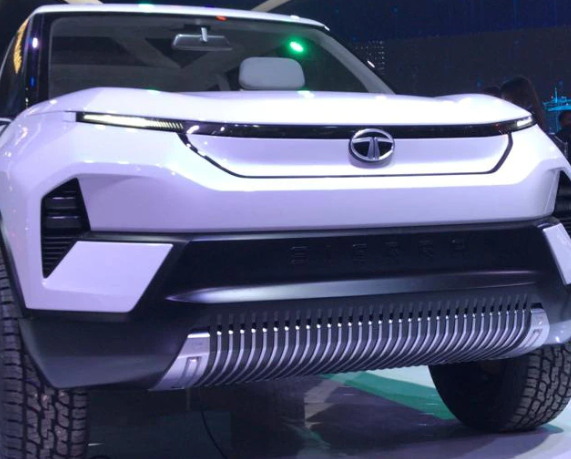 Currently "white" colour is available for the car after its launch. More colors might arrive in the market according to the demand and production of the model.
Tata Sierra EV Important Details 
Model Name
Tata Sierra
Tata Sierra EV Launch Date in India
March'23
Price
15 to 20 lakh
Engine
T-GDI Engine
Range
600 km
Tata Sierra EV Dimension
We have shared the Tata Sierra EV Dimensions below :
| | |
| --- | --- |
| Parameter | Description |
| Length (mm) | 4150mm |
| Width (mm) | 1820mm |
| Height (mm) | 1675mm |
| Wheelbase (mm) | 2450mm |
We hope that the above-listed dimensions will give you a brief idea on selecting whether to purchase the car or not? If yes, then you have to wait for a while to get it launched in India.
Updates on Tata Sierra EV 2023
Expectations of Buyers automatically get high when it comes to purchasing an electric car. Obviously, as there are several automobile companies that are trending in 2023 such as KIA. Thus, Tata Sierra EV is an advanced version of Ziptron EV. This will give the car maximum power to deliver the required output.
In most cars, the exterior is not clearly visible at night. Thus, Sierra is made with LED Lights (head and tail lamps) along with dual-tone alloy wheels. The ALFA-ARC platform and the Impact 2.0 Design for a better opportunity.
Tata Sierra EV Reviews 2023
After the Auto Expo 2023, people were excited to get reviews on various cars. Recently, we have got requests from individuals for Tata Sierra EV Reviews.
This is a Luxury SUV that supports long drives, vacations, regular driving, driving on challenging paths and so much more. Thus, several buyers are excited to buy it. Most people say that it is excellent for driving while others appreciate the comfort. Some say that the engine is great but others are impressed with the style.
Verdict
What can you say about a model which is already a competitor with other automobile companies? Tata Sierra EV is all about comfort, transition, and better in electric versions of cars. But Kia EV9 is in direct competition with Sierra EV. A clash might happen between these two regarding the features and dimensions, etc but the best one may get the more number of buyers as well as appreciation.
Thank You for Visiting NINIndia!